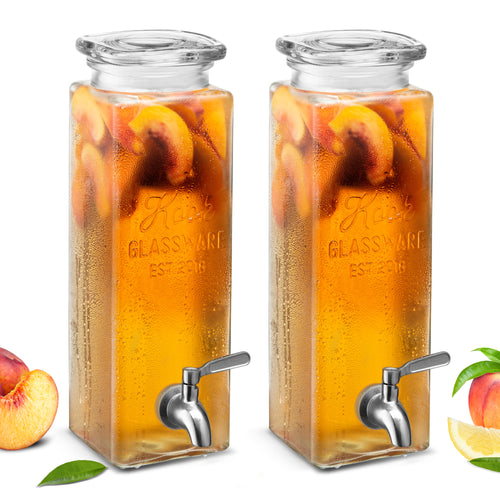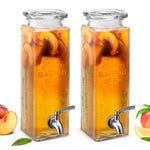 Kook
Kook Drink Dispenser, Set of 2
It's sleek, it's sturdy, and it's about to be your summer savior. Fill it up with lemonade for the kids outside, or sangria for the adults...inside. This classy glass dispenser is leak-free, designed with a stainless steel spigot and lightweight for easy handling.
●Capacity: 76.79 Oz
●Num in Set: 2 pcs
●Oven Safe up to what degree? NO
●Dishwasher Safe? YES
●Microwave Safe? NO
●Freezer Safe? YES(Can be refrigerated but not frozen.)
●Material: Soda-lime glass
●Finish: No finish
●Care instructions: Do not scratch it with sharp objects.
●This is packaged in Cardboard or Polyfoam: Polyfoam